Los Angeles to Las Vegas Drive
Heading to Las Vegas? Then, book your ride today!
Experience the glamour and luxury of Las Vegas with our stylish transportation options. In addition, you can discover the benefits of driving to Las Vegas with our detailed comparison chart. As a result, you can enjoy the freedom and flexibility of the open road, allowing you to make the most of your LA to Las Vegas experience.
Driving to Las Vegas
Flying to Las Vegas
– Flight time
0
45 minutes to 1 hour
– Airport time
0
2 hours TSA Security before flight
30 – 45 minutes taxiing, deplaning, and baggage claim
– Ground transportation time
4 – 5 hours
45 minutes to 1 hour to LAX or Burbank
25 – 45 minutes to exit McCarran &
Catch, wait and travel with ride-share
Total door-to-door travel time:
4 – 5 hours
3.5 – 4.5 hours
– Airfare:
$0
Up to $350 / person
(depending on time of the year / booking last minute)
– Baggage fees:
(Checked, Carry, overweight/oversized):
$0
$30 to $200 / Bags
– Airport parking / Ground Transportation:
$0
$200 / family of 4
Total travel cost:
as low as $129 / passenger
$275 – $395 / passenger
Added value:
Scenic drive
Outlet Shopping
–
Choose between our luxurious black SUV or our spacious 14-passenger Mercedes Sprinter for a comfortable and memorable ride. Our prices are lower than other luxury transportation services, so you can save big while still enjoying high-quality service. We offer convenient curbside pickup from LAX International Airport or anywhere in Los Angeles, making your journey from LA to Las Vegas stress-free from start to finish. Book now for a VIP transportation experience like no other.
Black SUV $1199
Luxury ride to Las Vegas – arrive in style!
---
Comfortable and spacious Luxury SUV
Flexible pickup and drop-off options from anywhere in Los Angeles, including LAX
Professional and friendly drivers with commercial license and insurance
Safe and reliable transportation for you and your group
Perfect for solo travelers, families, or groups of friends
No-charge stop for outlet shopping on the way to Las Vegas
A luxurious and memorable experience that will make your Las Vegas trip even more special
Affordable pricing, with no hidden fees or surcharges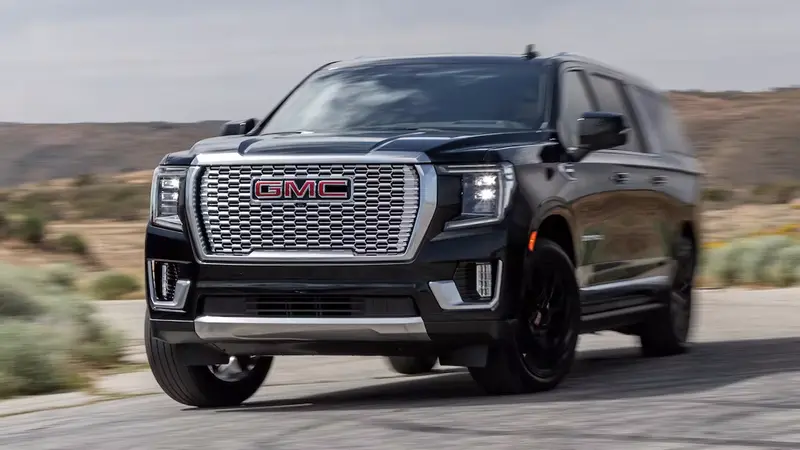 Mercedes Sprinter $1799
Group travel made luxurious with Sprinter!
---
14-Passengers Spacious and comfortable Mercedes Sprinter
Flexible pickup and drop-off options from anywhere in Los Angeles, including LAX
Professional and experienced drivers with commercial license and insurance
Safe and reliable transportation for you and your group
Perfect for larger groups, families, or friends
No-charge stop for outlet shopping on the way to Las Vegas
A luxurious and memorable experience that will make your Las Vegas trip even more special
Affordable pricing, with no hidden fees or surcharges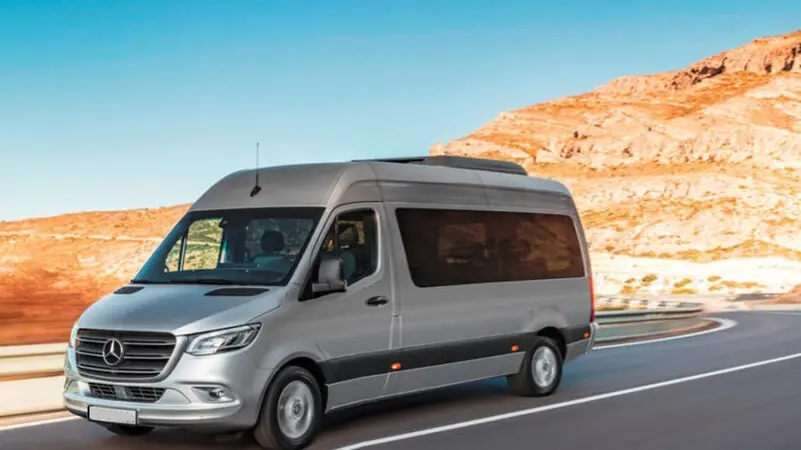 Give us a call if you have any questions