LAX to Disneyland California
Planning a magical trip to Disneyland California or LAX to Anaheim? Let Ascend in Motion be your entry point to an unforgettable experience. Our superior airport transfer service from LAX to Disneyland California offers distinct advantages over other providers like Uber, Airport Shuttle, or Disneyland Shuttle.


Introducing Ascend in Motion Airport Transfer
At Ascend in Motion, we take pride in delivering a seamless and stress-free transportation experience. When comparing Ascend in Motion's LAX to Disneyland California or LAX to Anaheim service to the standard "Shuttle from LAX to Disneyland," the advantages are crystal clear. Ascend in Motion offers a personalized and comfortable experience tailored to your needs, with options ranging from family-friendly minivans to luxurious black SUVs and group-friendly minibuses. Unlike a typical shuttle, our services provide a higher level of comfort, ensuring you travel in style and privacy. Whether you're with family, friends, or a group, Ascend in Motion elevates your journey with the utmost convenience and comfort, making your trip to Disneyland California truly magical from the moment you arrive at LAX. Here are the three service levels we offer for your journey from LAX to Disneyland:
LAX to Disneyland – Economy Minivan
Are you traveling with family or a small group? Our Economy Minivan service is the perfect choice. We provide a family-friendly experience via a 7-passenger Toyota Sienna. This comfortable and spacious vehicle ensures a cozy ride for you and your loved ones.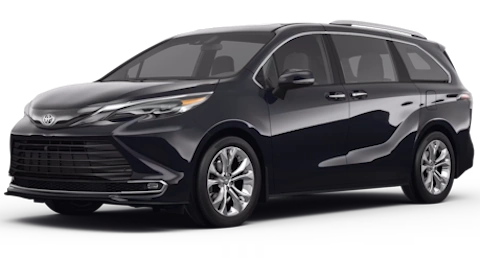 LAX to Disneyland – Black SUV
For those seeking a touch of luxury, our Black SUV service is the ideal option. Travel in style and comfort with a 6-passenger GMC Denali or Suburban. The sleek, black SUVs not only offer a comfortable journey but also an aura of sophistication.
LAX to Disneyland – Sprinter Minibus
If you're part of a larger group or traveling with friends, our Sprinter Minibus service is designed for you. Experience the utmost luxury with our 14-passenger Mercedes-Benz Sprinter. It's a perfect choice for groups looking to enjoy a shared journey to Disneyland.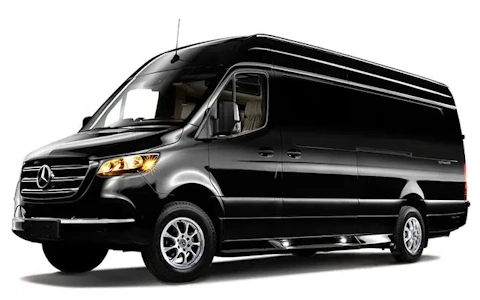 The Benefits of Booking with Ascend in Motion
When you choose Ascend in Motion for your LAX to Disneyland or LAX to Anaheim transportation, you're making a smart choice. Here's why:
– Comfort and Convenience at the LAX Curb-side:
All LAX transfers to any destination in Southern California are seamlessly performed with Ascend in Motion's LAX curbside pickup service. We pride ourselves on ensuring your journey begins with convenience and ease. Our professional drivers will meet you right at the curbside, taking the hassle out of airport transportation. From there, you can relax and enjoy a comfortable ride to your chosen destination, whether it's Disneyland, Anaheim, Universal Studios, or any other Southern California destination. Trust Ascend in Motion for a stress-free LAX airport transfer to your adventure.
– CPUC Transport Charter-Party Carrier Permit:
Ascend in Motion is a recognized and permitted transportation service, holding a CPUC Transport Charter-Party Carrier permit. This means you're dealing with a legitimate and authorized provider, ensuring your safety and reliability.
– Commercial Insurance:
Our commitment to safety extends to having commercial insurance. Travel with peace of mind, knowing that you and your belongings are protected.
– Authorized by Los Angeles World Airports:
Ascend in Motion is authorized by LAWA (Los Angeles World Airports) for passenger transportation at LAX. We meet all the necessary criteria, ensuring that your transportation is both convenient and hassle-free.
In summary, Ascend in Motion is your trusted partner for a smooth and enjoyable journey from LAX to Disneyland California or LAX to Anaheim. With a variety of service levels to choose from, authorized permits, and commercial insurance, we stand out as the superior choice for your transportation needs.
Book your reservation today and trust in our professional chauffeurs, well-maintained comfortable and luxury fleet, and unbeatable prices for an exceptional travel experience. Don't compromise on comfort and reliability. Book your LAX airport transfer with Ascend in Motion today and start your Disneyland adventure with the best transportation option available. Make your trip to Disneyland California a truly magical experience from the moment you step off your flight.